Personal...
In case you are interested here are some details of the owner of the 'Joataman' Website.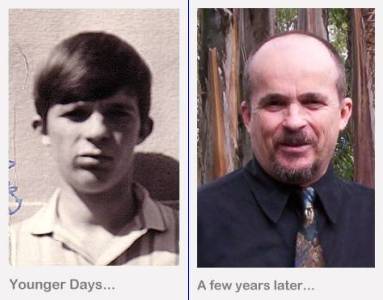 Profile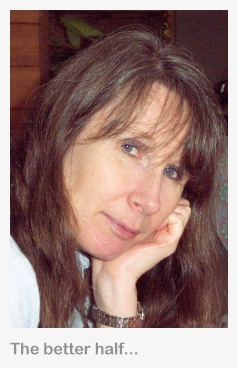 Happily married for more than 35 years with three marvellous children (all now in their 20's) and two grandchildren. My 'better half' is shown below, just after I have regaled her with the details of yet another 'antenna project'... :-)She is a mad-keen gardener. Here is a link to her 'Gumnut' garden website.
Home interests are amateur radio , electronic music and some gardening (LOL from XYL*) when the other interests (and 'the list' from the domestic activities coordinator) allow.
Love Science Fiction movies from the early examples to the latest. Favourite Sci-Fi movie is "Forbidden Planet". I am building a DVD collection of retro science fiction as they become available.
Enjoy watching documentaries about travel or the natural world, especially anything Michael Palin or David Attenborough produce.
Also I am a fan of British comedy and any period drama that the BBC makes.
Enjoy listening to electronic music, especially ambient or chillout. Favourite music artists are Kraftwerk, Laurie Anderson, Zero One and Kultarr (me:-).
Formal Education
Qualified with a Diploma in Electronic Engineering, Degree in Electrical Engineering (BE) and Diploma in Technical Teaching (Dip Ed Tech).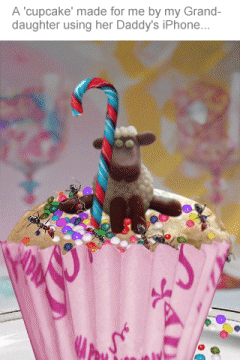 Career
Worked on UHF Test Equipment, Ultrasound Scanners (medical imaging), Hyperthermia (treatment of tumours by localised heating by high-power ultrasound) and worked at a Cooperative Research Centre (Cardiac Research) for a short period.
I have mostly worked in medical electronics interspersed with periods in teaching college level Electrical Engineering.
Now retired, my last work was for a world leader in sleep apnea treatment - firstly designing CPAP flow generator machines and then designing semi-automated test fixtures for testing sleep apnea products (mechanical, electronic and software design).
Where I Have Lived
Currently I live in the Hawkesbury District which is about 60km west of Sydney, in the Eastern Australian State of New South Wales. I have lived here for more than 30 years now.
I moved around the State of New South Wales as a child as a result of my Father's occupation and attended seven different schools as I grew up. I have lived on the coast and in the Central West and Far South-West of New South Wales as well as in urban Sydney.
I have lived in the NSW towns of Barellan, West Wyalong, Gundagai, Bega, Dareton, Gosford and in the Sydney suburbs of Blacktown and West Ryde (where I met my XYL*).
* XYL - Amateur Radio term for wife/partner/better-half...